You may or may not have seen all the recent press on SSL certificates… but let me ask you this.
Do you want visitors to your website to be shown the new 'Not Secure' warning when they visit your site?
Google is pushing home their initiative to get every site secured using an SSL certificate. And from October this year - yes next month - any users visiting non-secure websites using Googles own Chrome browser, will be shown a warning.
This was going to just be for websites asking for passwords or payment details. But now it covers the input of any data, so any form or a search box for example - so basically, any website.
"Starting in version 62 Chrome will show the "Not secure" warning when users type data into HTTP site
And it won't be long and they will be showing blanket warnings across the board….
So, what does this mean for you?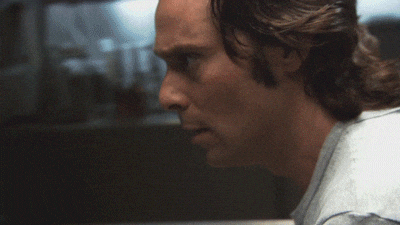 No, you don't need to go into a mad panic. We can sort this. And actually, this is a good thing.
Firstly, I recorded this vlog recently about SSLs which you should check out:
What is HTTPs and should my website be using it?
This explains a few of the reasons why you should be embracing taking website security more seriously.
Secondly, we have got your back.
If you'd like to move your website to HTTPS and go secure using an SSL certificate, avoiding any nasty security warnings for your visitors… you don't have to even buy a certificate.
Pat's figured out a way to use Let's Encrypt on our Rackspace cloud servers, so we can use their service, providing free SSL certificates.
They need renewing every 60 days, which we can take care of for you. In fact, we can take care of almost everything for you.
We can get and install the certificate and renew it every 60 days. And we can monitor the site on the new https domain for you for any issues. We can also redirect the old URLs from HTTP to HTTPS…
Here's what we can do:
Get and install the certificate
Enable HTTPS on the server
Test the correct running of https
Update the site and CMS to request https resources
Add permanent 301 redirects to point to https
Update any schema markup
Update any OpenGraph data
Update the robots file to use https where needed
Create and verify a new Search Console property for you
Copy any existing geolocation rules
Create a new sitemap for https and submit it to search console for you
Copy over any existing disavow files from the old search console to the new one
Run a check for any non-secure content using SSL Check
Run a link check for any absolute URLs that need updating
Submit the homepage and other key pages to speed up indexation
Monitor the index status report
Monitor any crawl errors
When the new URLs are indexed, remove the legacy sitemap from the robots file
Renew the SSL certificate for you, every 60 days
What you will need to do is:
Update any internal and third party tools to use https
Update any integrations the site has such as from your recruitment ATS
Update any inbound links you control, such as social media profiles (Facebook, LinkedIn etc)
Update any rank monitoring tools
Update any paid campaigns using Facebook and AdWords, for example, to use https in the URLs
Update any landing page software you use such as ClickFunnels
Update any forms you use on 3rd party systems such as Active Campaign
Update your email signatures
Update your email newsletter templates
Update Google Analytics to run the new version*
The most important thing for you is to check all 3rd party integrations your website uses, to ensure they continue to work on the new secure version of your domain - and many, if not all, will need updating.
Services such as any additional tracking or metrics, recruitment ATS or CRM's posting jobs, all integrations will need checking.
Social feeds, sharing tools, paid ad campaigns from AdWords or Facebook, remarketing campaigns - it all needs testing and updating where necessary.
Think of it like a brand new site or switching domain names, because that's exactly what it is.
Google treats the move from HTTP to HTTPS as a site move, so you will see a temporary impact on organic traffic when you transition.
However, it is temporary, you will bounce back and you will benefit in the long term.
If you would like us to move you over - get in touch and we can get the ball rolling so you are moved before the end of the month.
* Re-link your Google Analytics profile with your new HTTPS Google Web Master site. To do this click into Admin under Google Analytics and then your property settings. Scroll to the bottom and click on "Edit" under Webmaster Tools Settings. Choose the new site with https protocol and hit Save
Ugh oh - Your Non-Secure Website Is Going to Show Warnings from October
Click the download button to get your PDF copy.